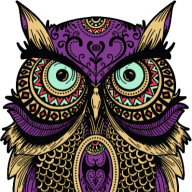 Joined

Nov 8, 2020
Messages

23
Reaction score

39
Points

0
Location
Website
Happy Halloween/October, Writers of Writing Home!
This is our first Halloween Writing Competition AND our first Writing Competition in general!
I hope you're as excited as we are!
To try and make your entry into the contest as smooth as possible,
we've broken down everything you need to know into segments below.
So, let's get started so you can start writing!
What is a Writing Competition and how does it work?

A writing competition is as it sounds.
We will provide a prompt (as seen below) for those who wish to join.

Contestants will write a story, following the guidelines for this contest, and submit it by a deadline.
Our judges will go over all submitted work and decide, together, who they feel wrote the best story based on their prompt.
(There are 3 judges for this competition.)

Once a winner has been chosen, it will be announced publicly and they will receive their prize.
Also, once the winner has been chosen, all submitted entries will be available for viewing by the members of Writing Home.​
Rules of the 2021 Halloween Short Horror Story Competition

◉● No stealing/using/submitting Copyrighted work. ●◉

◉● Do not submit work you submitted to prior competitions, even on other sites. ●◉

◉● Although we keep the judges a secret, if you figure out who they are, do not contact them about it. ●◉

◉● All work must be PG16. Violence/gore is fine, but limit anything overly graphic. ●◉

◉● Only one entry per user. ●◉

◉● Ensure your story follows one of the Prompts provided ●◉

◉● Site rules against forbidden topics still apply. ●◉​
Submission information
◉● All submitted work must be between 300 (minimum) and 1,000 (maximum) words. ●◉
◉● All Work Must be Submitted by October 31st. ●◉
◉● The winner will be announced the first week of November. ●◉
◉● To join, you simply need to submit your entry by Private Messaging to
@Writing Home
by the deadline above. ●◉​
Story Prompts
Your stories must be based on
one
of the two prompts below.
Prompt #1
"After the sudden death of a loved one, you discover they have come back to life with evil intention."
Prompt #2
"After awakening in a cabin in the woods with no knowledge of where you are or how you got there, you hear a knocking on the basement door."​
The Winner's Prize
For our first competition, Writing Home will be giving the winner 2 prizes.
Prize #1
A Trophy Award that they can proudly show in their profile!
Prize #2
Assuming the user will be able to accept it,
UndeadEyes will be offering them $20 cash
or
$20 Amazon Gift Card.*
*Depending on location and the apps available to the winner, that will decide which they receive.*
​