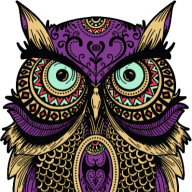 Joined

Nov 8, 2020
Messages

23
Reaction score

39
Points

0
Location
Website
✧・゚: *✧・゚:*    *:・゚✧*:・゚✧ ✧・゚: *✧・゚:*    *:・゚✧*:・゚✧ ✧・゚: *✧・゚:*    *:・゚✧*:・゚✧
Welcome to the Music Sharing Forum!
Here, you can share music that inspires you, your writing, etc.
Though there aren't many rules, here's the few we do have.
1 )
Ensure your music, if there is a video, is not explicit (no nudity).
Anything explicit should be shared in the adult forum, not the main site.
2 )
If the lyrics are vulgar or explicit, put a warning before the video so other users know.
One or two common swears does not require a warning.
3 )
Don't post in other people's threads without their permission.
4 )
Do not post links or videos from shady, untrusted sites.

And that's about it.
Have fun!
✧・゚: *✧・゚:*    *:・゚✧*:・゚✧ ✧・゚: *✧・゚:*    *:・゚✧*:・゚✧ ✧・゚: *✧・゚:*    *:・゚✧*:・゚✧
​