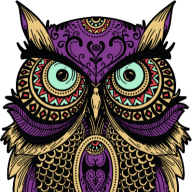 I am Writing Home
Staff member
Admin
Hello, Lovelies of Writing Home!
A new Add-On has been...well, added on...to Writing Home!
This add-on will allow users to 'start a conversation with themselves' through the Private Messaging system.
Although it may seem weird to some, it's quite a useful feature for those wanting to practice layout designs without posting them publicly. This allows them to come back and copy the code for posting later. That's just one use, but there are many others as well!
It's a simple add-on, but a useful one.
To use this feature, head to your PMs and click "Start Conversation".
You'll see this above the conversation box.

Click the box near "Start Conversation with self?" and that's all you need to do!
Enjoy!
Sincerely,
Writing Home